The Sumitomo Electric Group will be exhibiting at Wire 2016 in Düsseldorf, Germany from Monday 4 – Friday 8 April 2016.  We will be showcasing our aluminium products for automotive, consumer electronics and industrial material applications.
Product Information
Main Features:
Aluminium ingots cast in-house, and high quality wire rod without joint that contributes to customer's high productivity

Fine microstructure that is useful for customer's forging process

Product range: high-purity aluminium wires, EC, CT, ZT grade, and aluminium alloys from 2000series to 7000series
Product

Applications

Aluminium Wire Rod

·        Drawn to alloy bar, wire, welding wire and high-purity aluminium wire

Aluminium Alloy Bar

·         Spool valve for AT (Automatic Transmission)

·         Brake piston

Aluminium Alloy Wire

·         Car parts: valve, bolt

·         Bike parts: crank, hub

·         Printer/copier parts

Aluminium Welding Wire

·         LNG (Liquefied Natural Gas) ship

·         Bullet train

·         Motorbike parts

High-Purity Aluminium Wire

·         Home electric appliances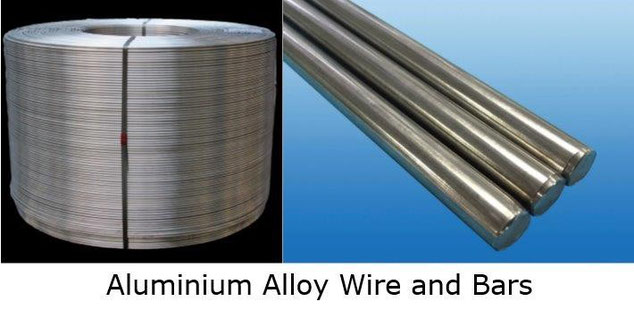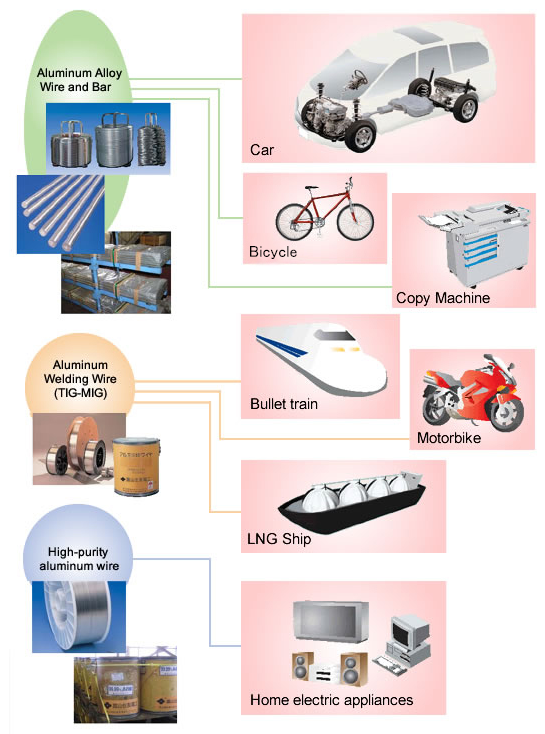 Location and Co-Exhibitors
Visit Sumitomo Electric at Hall 16 Stand H66.  Sumitomo Electric Group companies represented at the stand are: 
We look forward to seeing you in Düsseldorf!  If you are interested in more information or arranging a meeting, please contact Tomoyoshi Hirota and Shinji Maki of the Aluminium Sales team at:
T: +81 6 6220 4320
E: aluminum-sales@info.sei.co.jp
Alternatively, you can contact our team in Europe via our website.